321 Gang Approach to Helping Organizations Scale Agile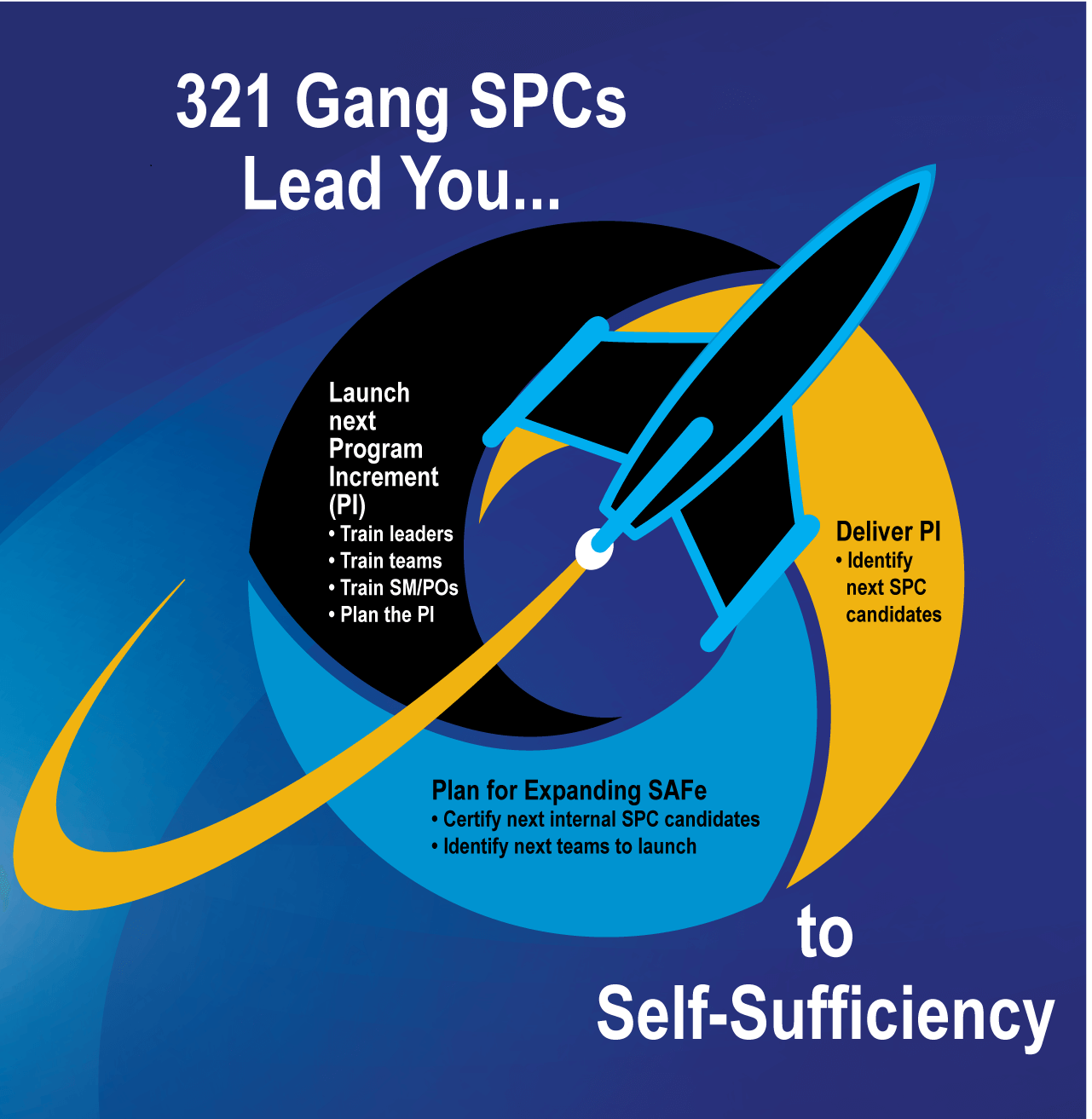 As organizations attempt to get the benefits of Agile, it is normal for everyone to have difficulty scaling the excellent team-focused agile processes to the value stream and portfolio levels of the organization. It is even more difficult for regulated industries to understand how to meet regulatory and audit requirements.
At 321 Gang we know that experience in delivering agile programs at scale in industries like automotive, medical devices, banking, government programs, etc., is essential in the quest to deliver high quality systems. We provide just-in-time training alongside our services while you launch and deliver your first Agile Release Train (ART).
321 Gang helps you:
Understand the issues causing you difficulty in your product development
Understand how agile, and the Scaled Agile Framework, can help
Train your key decision makers in SAFe in advance so they can make more informed decisions
Decide to adopt SAFe
Plan your SAFe adoption
Launch your first ART

Train your leadership
Train your teams
Prepare your ART
Plan your Program Increment (PI)
Execute your PI
Inspect and Adapt

Become self-sufficient over time
(SAFe services)
(SAFe Training)