Planview | Agile Portfolio and Work Management Solutions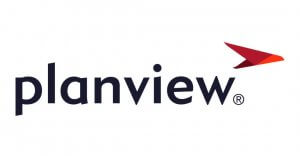 As a valued Planview partner, 321 Gang has the experience, expertise, and resources to help you succeed.
The Planview portfolio of products empowers organizations to streamline work processes, enhance collaboration, optimize resources, and drive innovation. Read on to understand the highlights of the Planview portfolio that we focus on.
Strategic Portfolio Management
Realize strategic objectives at speed
Planview's strategic portfolio management solution enables executives, finance, and EPMOs to drive their organizations' transformation and initiatives, adapt with change, and accelerate on-strategy delivery.
Increase speed of responsiveness to disruptions
Accelerate strategic initiative delivery
Communicate clearly how strategy connects to work
Accelerate reallocation of resources
Project Portfolio Management
Elevate your PMO. Deliver business results
Planview's project portfolio management solution enables PMO leaders to prioritize what matters the most, increase agility, and accelerate work delivery of all types.
Accelerate strategic project and work delivery
Increase portfolio management effectiveness
Reduce expenses and drive operational efficiency
Improve resource and capacity productivity
Streamline governance and speed benefit realization
Enterprise Agile Planning
Drive Agile transformation your way
Planview's enterprise Agile planning solution enables your delivery organization to embrace new ways of working, connect strategic plans and funding to Agile delivery, and successfully scale Agile to improve time to market, do more with the teams you have, and confidently invest in the right priorities.
Measure and align to the outcomes that matter
Prioritize and build the right things
Iteratively fund to match strategy and change
Connect and empower teams to deliver their best work
Leverage real-time metrics to pivot with ease
Value Stream Management
Improve predictability, visibility, and efficiency
Planview's value stream management solution enables CIOs and Transformation Leaders to align technology and the business with the right metrics and automated workflows to enable more effective enterprise digital transformation.
Achieve business-aligned visibility
Improve business agility
Restore hours of productivity
Boost customer satisfaction
Attract and retain talent
Product Portfolio Management
Optimize your product pipeline
Planview's product portfolio management solution empowers R&D and product leaders to enable dynamic product portfolio prioritization & investment planning for on-strategy delivery.
Maximize portfolio value
Accelerate innovation
Adapt to change at speed
Integrate products with technology
Overcome disruptions
Unlock Your Full Potential
Empower your organization to thrive with Plainview's cutting-edge solutions, tailored and implemented by the expert team at 321 Gang. Get in touch with us for a personalized demo and embark on your journey toward success. Contact us at info@321gang.com for assistance.