How can MBSE impact systems engineering processes?
In industries such as automotive, electronics, and aerospace and defense, industry leaders are responding to a new era of design challenges by transitioning to integrated systems and software solutions that use Model Based Systems Engineering (MBSE) and cloud-based platforms to provide end-to-end engineering lifecycle management and optimization for complex product development.
Learn more about our MBSE solutions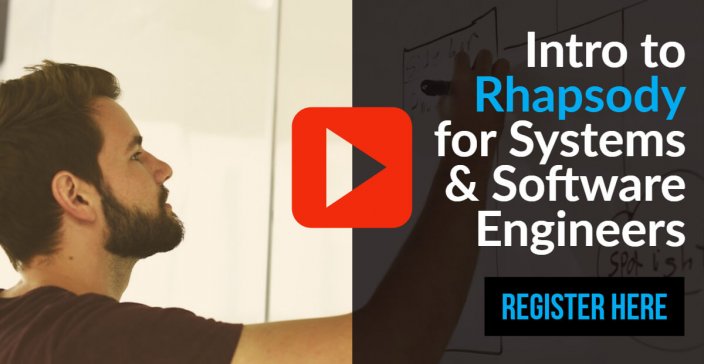 Intro to IBM Rational Rhapsody
This free online training course introduces viewers to developing both Systems and Software using Model Based Systems Engineering (MBSE) and Model Driven Development (MDD) techniques.

Topics include:
Benefits in moving from text-based to model-based descriptions
Modeling Requirements
Modeling Structure
Modeling Behavior
Intro to Rhapsody for Systems & Software Engineers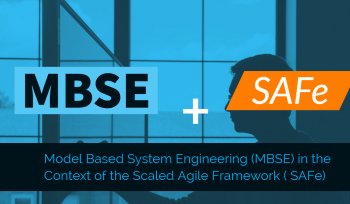 MBSE + SAFe
It's only in the last few years that the Scaled Agile Framework has accommodated Systems Engineering and more specifically, Model Based Systems Engineering methodologies.
–
This presentation speaks of a particular way to use Model Based System Engineering (MBSE) in the context of the Scaled Agile Framework (SAFe).
Read More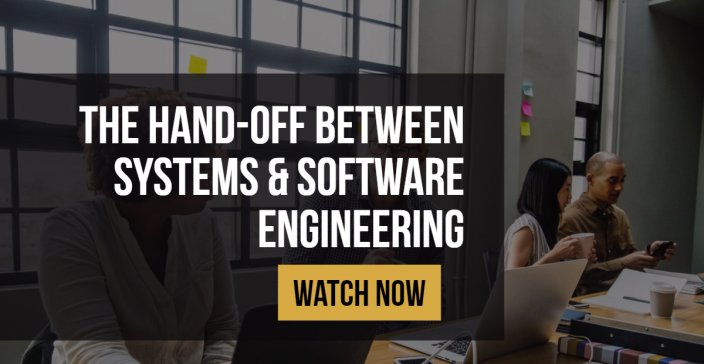 The Hand-off Between Systems & Software Engineering
The purpose of Systems Engineering is to specify the overall system that the downstream teams build.
Traditionally, Systems Engineers provided the specifications as text-based documents – documents such as  Software Requirements Specifications and Interface Requirements Specifications. Many Systems Engineering organizations moved to modeling the system in SysML, but the mechanisms for passing these model based specifications to the software development teams did not change.
–
This webinar shows one way for improving the hand-off of the specification while still meeting both the intent and the letter of existing contracts.
Read More
Client Success Stories
The Boeing Company
Model-Based Systems Engineering (MBSE) Implementation at the Boeing Company
The Boeing Company has established an enterprise wide initiative, Integrated Product Architecture (IPA), to implement model-based systems engineering (MBSE) across the company. IPA offers programs a choice of two different MBSE implementations: SysML using IBM Rhapsody and Structured Methods using Siemens Teamcenter® software for Systems Engineering.
The Future is Now
We have helped our clients:
Increase productivity by 25-75%

Reduce development costs by 50-60%

Accelerate time to market by 20-40%