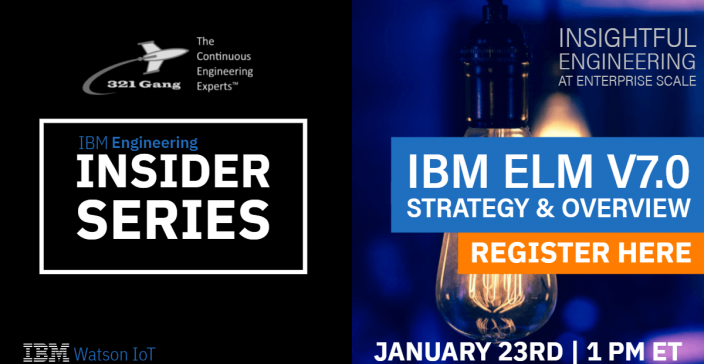 IBM ELM v7.0: Strategy & Overview
Today's engineering teams of teams are challenged with building complex, connected products and delivering them to market faster and cheaper without sacrificing quality or safety. IBM's Engineering Lifecycle Management (ELM) solution provides insightful engineering at enterprise scale through a set of integrated tools in an end-to-end engineering solution.
Come learn about our strategy for delivering high value for engineering teams and an overview of what is coming in ELM 7.0 and beyond.

Save Your Spot! 
IBM ELM v7.0: Strategy & Overview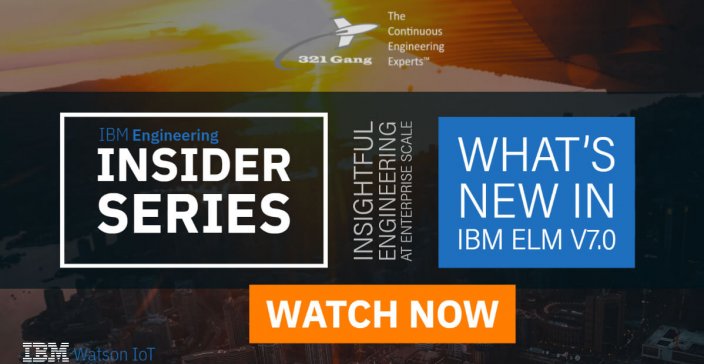 IBM Engineering Insider Series: What's New in IBM ELM v7.0
As products become increasingly software-driven, connected and sophisticated, engineering processes become exponentially more complex. IBM Engineering LifeCycle Management (ELM) is the leading end-to-end, integrated systems and software development solution for complex product management and engineering.
Join Rolf Nelson, Sr. Product Manager on the IBM ELM Management team, as he discusses the new UI modernization, rebranding, and unification efforts surrounding the entire user experience being delivered in v7.0 of the IBM Engineering LifeCycle Management Portfolio.
Watch Now! 
IBM Engineering Insider Series: What's New in IBM ELM v7.0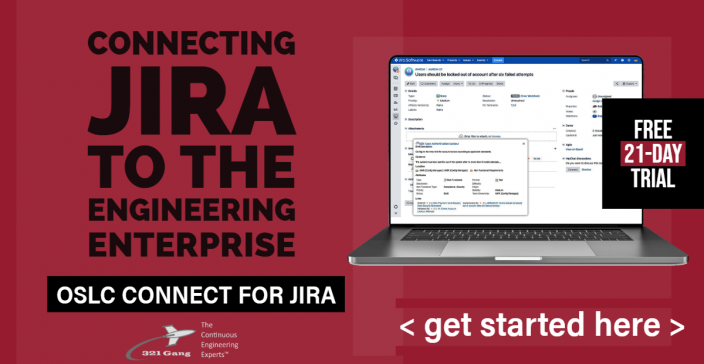 Free Trial! OSLC Connect for Jira
Sign-up today for a FREE 21-Day Trial Evaluation of OSLC Connect for Jira. Whether you're connecting to IBM's ELM products or other OSLC compliant products, you can achieve visibility and traceability natively in Jira. OSLC Connect for Jira enables the power of OSLC without having to leave Jira or learn a new toolchain.
Read More
Who We Are and What We Do
321 Gang helps organizations improve their ability to design and develop highly regulated Systems and Software in order to achieve better outcomes.
Our consultants average 20 years of Systems & Software expertise and will work with your organization to identify the highest-value improvement areas, educate your team(s) on their application and accelerate adoption… all while minimizing project disruption.
We are an IBM Platinum Business Partner, Authorized IBM Rational Software Reseller,  IBM Certified Training Partner, and Scaled Agile Framework Gold Training Partner – providing our clients a 'one stop shopping' experience.
Strategy. Execution. Results.
Offering consulting,
training & software solutions
for companies building
complex, highly-regulated systems.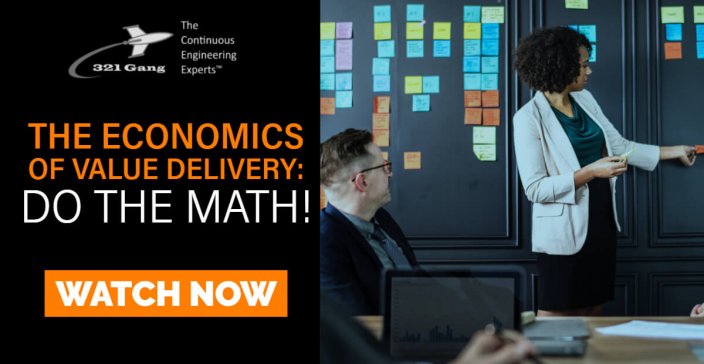 Now Available! The Economics of Value Delivery: Do the Math!
How can we connect the dots from the economics to the practices we want to apply and the decisions we need to make? In this session we use scenarios, in story problem format, and apply real numbers to demonstrate the value of the principles in action.
–
We will explore finding optimal batch size, applying the economics framework to a specific decision, the cost of too much WIP, "death by shoulder tap", and fast feedback cycles. We will also dive into the broad-brush practices of collaboration and relentless improvement.
As a result of this session we will equip you to apply math to reinforce the economics of value delivery.  No slide rule required.
The Economics of Value Delivery: Do the Math!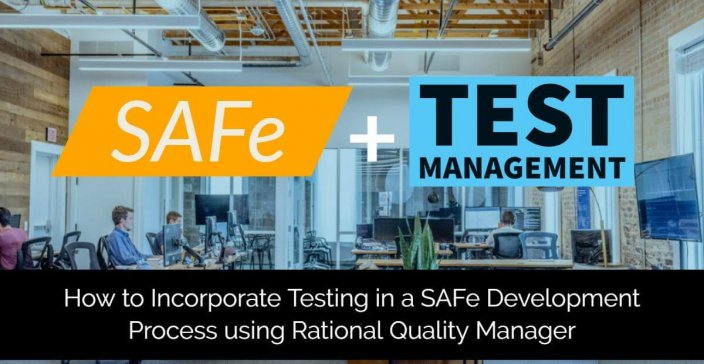 How to Incorporate Testing in a SAFe Development Process using Rational Quality Manager
Built-In quality is one of the Scaled Agile Framework's (SAFe) four Core Values and a core principle of the Lean-Agile Mindset. Understanding how to leverage Rational Quality Manger (RQM) during the development process can ensure compliance by enabling continuous verification & validation.

Keeping track of what needs to be tested and how is critical for success.
Learn More…
Read More
MBSE in the context of SAFe
It's only in the last few years that the Scaled Agile Framework has accommodated Systems Engineering and more specifically, Model Based Systems Engineering methodologies.
–
This presentation speaks of a particular way to use Model Based System Engineering (MBSE) in the context of the Scaled Agile Framework (SAFe).
Read More