Scaled Agile Framework (SAFe) | Delivers Better Outcomes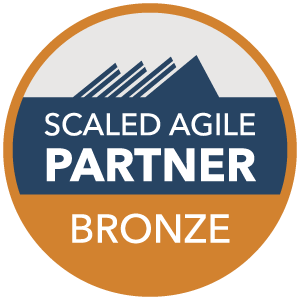 The traditional methods for growing your business have been successful to date. Your organization has survived… and thrived!  However, those same practices are impeding innovation and future growth.
But how do you change when you have responsibilities to your shareholders, employees and the market? How does an organization build the capabilities to continuously adapt in a disruption-driven business environment that involves changing the ingrained habits and very culture of a large organization?
The Scaled Agile Framework® (SAFe®) for Lean Enterprises is a publicly-facing knowledge base of proven principles, practices, and competencies for Lean, Agile and DevOps designed to help enterprises building the world's most valuable systems. Organizations that have leveraged SAFe have seen significant gains in efficiency, quality, productivity, employee satisfaction, and more.
Getting Started with SAFe:
Training & Workshops
SAFe for Lean Software & Systems Engineering
321 Gang is the industry leader in applying SAFe's Lean Software & Systems Engineering principles and practices, and our consultants guide large enterprises scale lean-agile practices, both horizontally across engineering disciplines and vertically for large programs
Resources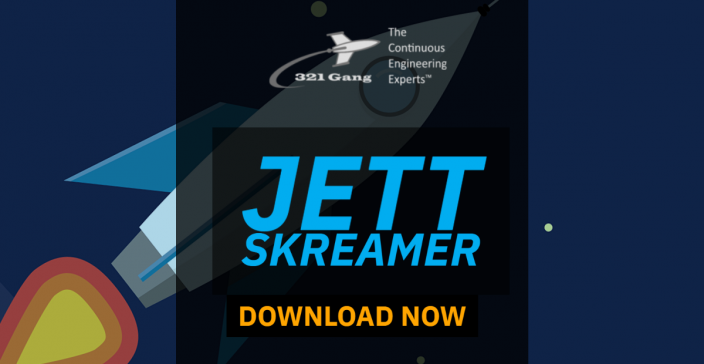 Jett Skreamer: PI Planning Support Documentation
To be used with RenTouch's  piplanning app, the following Jett Skreamer Remote PI Planning support documents will help lead your SAFe training discussions.
Download here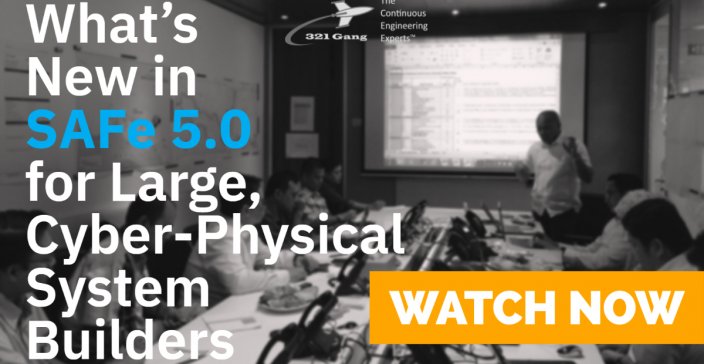 What's New in SAFe 5.0 for Large, Cyber-Physical System Builders
SAFe 5.0 introduced many new, big ideas centered around the enterprise – Business Agility, Organizational Agility, Continuous Learning Culture, Customer-Centricity, and Design Thinking.
Join us for this presentation, as we discuss how these new SAFe additions provide benefit to organizations building large, cyber-physical systems.
What's New in SAFe 5.0 for Large, Cyber-Physical System Builders
Meeting Regulatory & Industry Standards with SAFe
Many systems in aerospace, defense, automotive, medical, banking, and other industries have an unacceptable social or economic cost of failure.  In this webinar, you'll learn how Lean-Agile principles and SAFe practices produce better systems as well as better compliance outcomes.
Read More
The Future is Now
We have helped our clients:
Increase productivity by 25-75%

Reduce development costs by 50-60%

Accelerate time to market by 20-40%