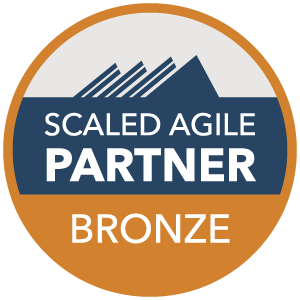 The Scaled Agile Framework (SAFe):
Preparing For & Launching an Agile Release Train (ART)
We've Chosen an ART - Now What?

Once you've chosen an ART (an output of the Value Stream & ART Identification Workshop) and have secured funding for launch, the real fun begins! You'll recognize the SAFe Implementation Roadmap below from your Leading SAFe and/or Implementing SAFe (SPC) class.
The

red arrow

above indicates where the actual ART launch takes place.




What takes place prior to launch includes:
Creating an Implementation plan building backwards from agreed-to ART launch date

Training (more) Lean-Agile Change Agents (Certified SPCs) as necessary

Training (more) Executives, Managers and Leaders as necessary (Leading SAFe with SA certification) leveraging 321 Gang's hardware-inclusive expertise and proprietary class activities as needed

Training Product Owners/Product Managers (with SPOPM Certification) and working with them to create a well-organized, prioritized backlog of work

Training SAFe Scrum Masters (with SSM Certification) and helping them to prepare for their critically important responsibilities as team-level servant leaders

Training each member of the ART (SAFe for Teams with SP Certification) just prior to launch in order to prepare them for the new expectations of their role as part of the ART

Establishing a "Lean-Agile Center of Excellence (LACE)" consisting of the leaders who will be responsible for the success of the ART and overall SAFe implementation

Conducting Program Increment (PI) planning and launching the ART
Coaching from 321 Gang prior to, during and post-launch to provide the guidance necessary to keep your Agile Release Train on the tracks! As our clients take on more responsibility, we realign our efforts- over time working ourselves out of a job
Sounds like a lot - and it is.

However, this is a proven formula for success and we don't want to skip any important steps. There's a lot of work and preparation that goes into a successful initial ART launch… and THE SUCCESS OF THE FIRST ART IS CRITICAL!

You've spent money and political capital to get this off the ground - and there will be bumps in the road. But we can't expect the returns we've discussed without the appropriate investment and partnerships.
321 Gang: The Continuous Engineering Experts
321 Gang has a host of additional proprietary training & workshops that our clients can consider.

The following are only offered by us and were created to address the needs of our hardware-inclusive agile systems engineering and lead product development clients: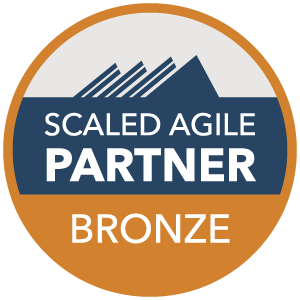 Don't be Left Behind!
As Don Reinertsen says in his book, The Principles of Lean Product Development Flow,"
"It will be a Long Journey - so Start Now."


The faster your organization launches its first ART, the sooner it will start to realize the economic rewards of improved value delivery using SAFe. We look forward to an opportunity to be your SAFe partner to help you realize the dramatic benefits of agile systems engineering and lean product development.


We look forward to taking the journey with you.


The 321 Gang Team
Want to do more research first? Great! SAFe pulls a lot of its thinking from other thought leaders.
Here are a couple of books and resources that will challenge, and hopefully inspire, you.

"Leading Change": 8-Steps to Leading Change (Kotter)
Because organizational change is hard, SAFe has incorporated Kotter's 8-step process into its best practices for adoption. If we all agree that "culture eats strategy for breakfast," we need to address this reality head-on… and train leaders to lead! This video is an introduction.

*SAFe has also incorporated elements of Kotter's most recent book: "XLR8"
Copyright © 2020 321 Gang