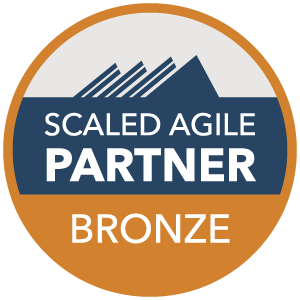 The Scaled Agile Framework (SAFe):
Your First Low-Risk Steps…Don't be Intimidated!
Ok – like many others you've recognized a phased-gate approach to software and systems/product development no longer serves your organization. Though it 'might' be repeatable, it's full of costly delays and risk often leading to sub-par outcomes.
Over the past 20 years, agile methods have consistently proven to significantly accelerate time to value at the team level- but effectively scaling these benefits has proven elusive. And if you're a cyber-physical systems builder- trying to align software, firmware and hardware… things become even more complicated! Introducing… the Scaled Agile Framework (SAFe). SAFe provides the principles and practices for organizations like yours to successfully scale the benefits of agile. Simply put, SAFe is a much more productive way to work, achieving highly predictable, value-driven and high-quality outcomes.


As a Scaled Agile training partner, 321 Gang helps IT, software and cyber-physical systems engineering organizations scale their technical, organizational and business-level agility. And though organizational change sounds daunting- don't be put off. Below we've outlined the first three, low-risk steps that will allow you to make educated 'Go,' or 'No Go,' decisions at each step.
These low-risk steps will allow you to decide, with confidence, whether your organization is ready to move forward with an initial Scaled Agile Framework (SAFe) Agile Release Train pilot and try to realize business results like…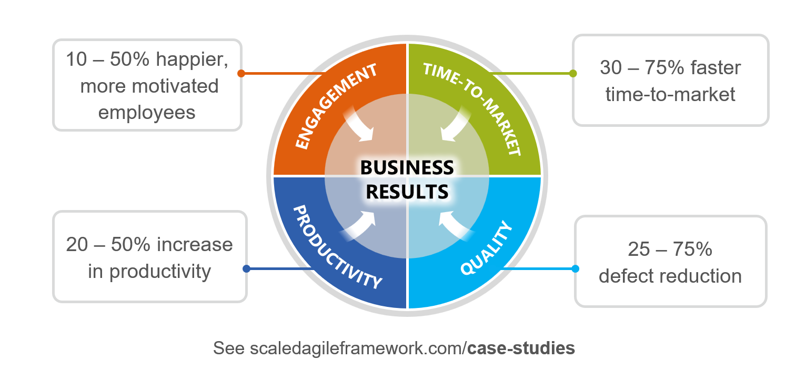 Executive SAFe Overview (2-3 hours)


This no-cost activity is a no-brainer! 321 Gang will come visit your executive team and provide an overview of SAFe- what it is, how it works and why it's a game-changer. 321 Gang brings their agile systems engineering and lean product development (hardware-inclusive) expertise to bear, helping ensure that both software and non-software concerns are discussed in the context of our experience with other clients.


If you and the rest of the executive team like what they see and hear, make a 'Go' decision for Step 2. If not, we part friends!
Train Leadership

Organizations can only TRULY change with educated leadership who are equipped to guide their people. At the end of these three days, you'll know whether you're a Go… or no-go.

Leading SAFe Training (2-days) is for executives and key leadership to gain the knowledge necessary to actively lead a SAFe implementation by understanding its underlying principles which include: lean-agile mindset, whole-system thinking, product development flow, customer-centricity & economic value delivery.


321 Gang's unique expertise allows us to address the needs of both software and hardware-inclusive engineering organizations. In addition to activities that are part of the 'standard' training, we've created our own hardware-inclusive activities and simulations which we can bring to bear for those clients who must align software, firmware and hardware engineering disciplines.
The Value Stream & Agile Release Train (ART) Identification Workshop (1-day) leverages the learning from Leading SAFe and applies it to YOUR context. How does your company deliver value? Which organizational silos need to be linked in order to create an ART that delivers value more efficiently? At the end of this day you'll have at least one ART identified for potential launch.

After these 3-days you've got a Go… or No-Go… decision.
If it's a Go - we move to Step 3: Justify an investment in your ART!
Want to do more research first? Great! SAFe pulls a lot of its thinking from other thought leaders.
Here are a couple of books and resources that will challenge, and hopefully inspire, you.

"Leading Change": 8-Steps to Leading Change (Kotter)
Because organizational change is hard, SAFe has incorporated Kotter's 8-step process into its best practices for adoption. If we all agree that "culture eats strategy for breakfast," we need to address this reality head-on… and train leaders to lead! This video is an introduction.

*SAFe has also incorporated elements of Kotter's most recent book: "XLR8"
Copyright © 2020 321 Gang