Threat Analysis and Risk Assessment (TARA) in 7 steps using IBM Engineering Automotive Compliance
August 11, 2022 @ 10:00 am

-

11:00 am

UTC+0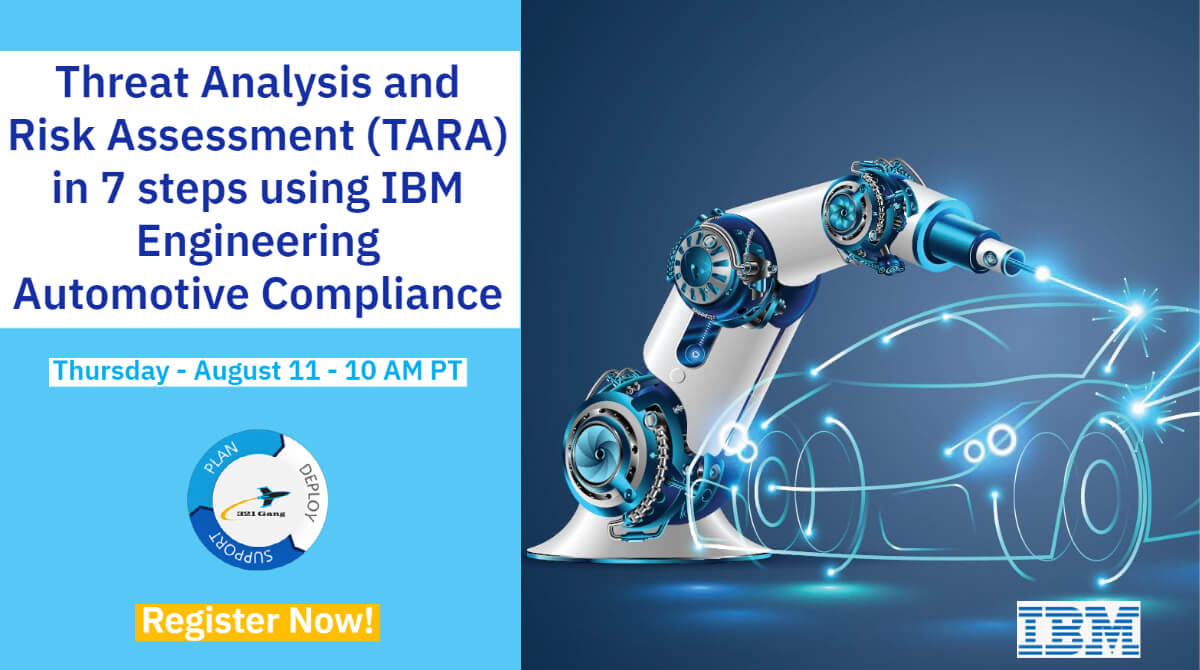 The new UNECE WP.29 regulation and ISO/SAE 21434 standard on cybersecurity is set to trigger a paradigm shift in the automotive industry. The impact of this regulation and standards will be felt across the entire automotive supply chain as both OEMs and their suppliers will need to comply with these new regulations.
One of the most critical activities recommended by the ISO/SAE 21434 standard for cybersecurity is Threat analysis and Risk Assessment (TARA) to determine the extent to which a road user can be impacted by a threat scenario.
Join us to hear how IBM Engineering Automotive Compliance solution enables methods and work products by ISO/SAE 21434 for Threat Analysis and Risk Assessment (TARA) in 7 systemic steps.
Presented by Bhawana Gupta
Register here