Jira Align | Simplifying 'Big Room' & Program Increment (PI) Planning
May 25, 2021 @ 1:00 pm

-

2:00 pm

EDT
Anyone who has ever studied the Scaled Agile Framework's (SAFe) 'Big Picture' realizes that there are many moving parts that must work together for organizations to realize significant business benefit. Without tool support for these myriad moving parts, continued success and growth for your lean-agile environment is that much more difficult. Atlassian's Jira Align provides the support necessary for implementing agile at scale practices and processes- from portfolio strategy to work 'on the ground.'
In this session we'll focus specifically on how Jira Align supports two critical activities integral to a successful implementation of SAFe (or any agile at scale methodology):
Preparing for Big Room/PI Planning
Executing successful (in person or remote!) Big Room/PI Planning
To this end we'll refer to a number of constructs within Jira Align including:
Program Backlog
Program Board
Program Room
Dependency management
By the conclusion of this webinar, you'll have a better understanding of the power of Jira Align and why Gartner, Forrester and other industry analysts contend that Jira Align is a market leading Agile Enterprise Planning tool for supporting the implementation of SAFe and other agile at scale constructs.
Peter Luckey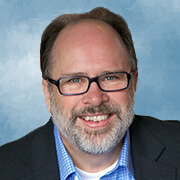 Peter Luckey, a Senior Solutions Consultant at 321 Gang, is a Certified Scrum Master and a Certified SAFe Program Consultant (5.0). He received his master's degree in computer science from Purdue University and began his professional career in IBM's Federal Systems Division as a programmer, soon becoming the manager of IBM's Rational Software Development Environment. Concurrently, Peter worked as an Adjunct Associate Professor at the State University of New York Binghamton teaching software engineering and publishing a number of papers on the subject. Since then, Peter has been a pre/post sales technical expert supporting Rational (now IBM) Siemens Polarion and Atlassian Jira Align tools as well as the processes supported by these tools: requirement/test management, Scrum Agile, MBSE, SAFe, etc.
Register here