IBM Rational DOORS Check-Up
Why Should I Have a DOORS Check-Up?
If you're comfortable with using IBM Rational DOORS in day-to-day operations, it may be time to verify that DOORS is supporting your requirements effectively and efficiently.
Ask yourself the following questions:
Could your users be more productive and effective at requirements management?
Are you easily able to gather reliable metrics about your requirements?
Are your requirements still consistent and able to address your governance and compliance needs, or has the architecture degraded over time?
Are you able to produce consistently reliable and comprehensive traceability matrices?
Who Should Have a Check-Up?
The IBM Rational DOORS Check-up is specifically designed for:
DOORS operations that have defined a DOORS architecture and want to validate that it is still being followed and not degraded
DOORS operations that are experiencing performance issues when opening Modules, etc.
DOORS operations that have never gone through a formal architecture definition and set-up process and have been using DOORS for six months or more
Anyone who wants to know the current state of health for a DOORS operation
What is the process?
The DOORS Check-Up is a two-day onsite service. Using tools developed by the Gang's Professional Services experts, one of our consultants will examine your DOORS database. The consultant will analyze the information and create a Check-Up Report. This report includes a health assessment of your DOORS operation, a list of specific issues, and detailed recommendations to improve your DOORS operation.
What's Covered in the Check-Up?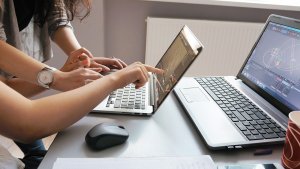 A DOORS Check-Up examines the following aspects of your DOORS implementation:
Current Link structure (including Link Modules and Linksets)
Use of 'DOORS links'
Link enforcement
Access rights management
Attribute consistency
Use of sharable edit
Opening times of Modules
Use of baselines
Potential areas for clean-up
What are the Requirements for a Check-Up?
While onsite, the 321 Gang consultant will need full access to your DOORS implementation.
The 321 Gang consultant will need either the use of one of your computers (with a minimum of 2 GB of RAM and a DOORS client installed) or the ability to connect his/her computer to your DOORS database
How Do I Order an IBM Rational DOORS Check-Up?
For more information, email us or call us at 877-820-0888.
The Future is Now
We have helped our clients:
Increase productivity by 25-75%

Reduce development costs by 50-60%

Accelerate time to market by 20-40%