IBM Engineering Workflow Management (EWM) Check-Up
Why do an EWM Check-Up?
If you're comfortable with using IBM Engineering Workflow Management in day-to-day operations, it may be time to verify that EWM is supporting your projects effectively and efficiently.
Ask yourself the following questions:
Is your team hindered by permission problems when trying to perform day-to-day tasks in EWM?
Would you like to upgrade to a newer version of EWM but aren't sure how or are concerned about the process?
Are you happy with the workflow implemented in your EWM deployment?
Would you like to expand the scope of your EWM use to include planning, workflow, build and/or configuration management?
Do you need information added to or removed from your work items?
Are you able to produce the reports you need and easily gather reliable metrics about your projects?
Are you confident your repository back-ups are being captured correctly?
Are you thinking about upgrading your servers, moving to the cloud, or want to take advantage of some cloud architecture benefits?
Are your teams experiencing performance issues?
Who should have a Check-Up?
EWM Check-up is specifically designed for:
EWM operations that have an EWM deployment and want to ensure it is being used effectively
EWM operations that are experiencing performance issues
EWM operations that have never gone through a formal workflow analysis and set-up process and have been using EWM for six months or more
Anyone who wants to know the current state of health of an EWM operation
What is the process?
The EWM Check-Up is a two-day onsite service. One of our consultants will examine your EWM installation and configuration. The consultant will analyze the information and create a Check-Up Report. This report includes a health assessment of your EWM operation, a list of specific issues, and detailed recommendations to improve your EWM operation.
What's covered in the Check-Up?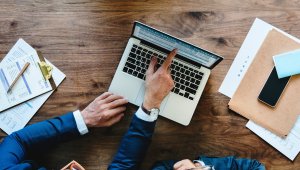 An EWM Check-Up examines the following aspects of your implementation:
Current workflow
User roles and permissions
Process management
Use of streams, flow targets, and baselines
Back-up procedure
Potential areas for clean-up
What are the requirements for a Check-Up?
While onsite, the 321 Gang consultant will need to be provided with full Administrator role access to your EWM and Jazz installations.
The 321 Gang consultant will need either the use of one of your computers (with a minimum of 2 GB of RAM and an EWM Eclipse client installed) or the ability to connect his/her computer to your EWM/Jazz repositories.
While onsite, the consultant will conduct a workshop with your staff in key roles to understand how your team(s) work together. They will be asked to explain their goals and metrics, how the team(s) currently collaborate their work and planning, continuous integration, builds, visibility, and challenges.
How do I order an IBM Engineering Workflow Management Check-Up?
For more information, email us or call us at 877-820-0888.
The Future is Now
We have helped our clients:
Increase productivity by 25-75%

Reduce development costs by 50-60%

Accelerate time to market by 20-40%