SAFe for Government | Observations from the 2017 SAFe Summit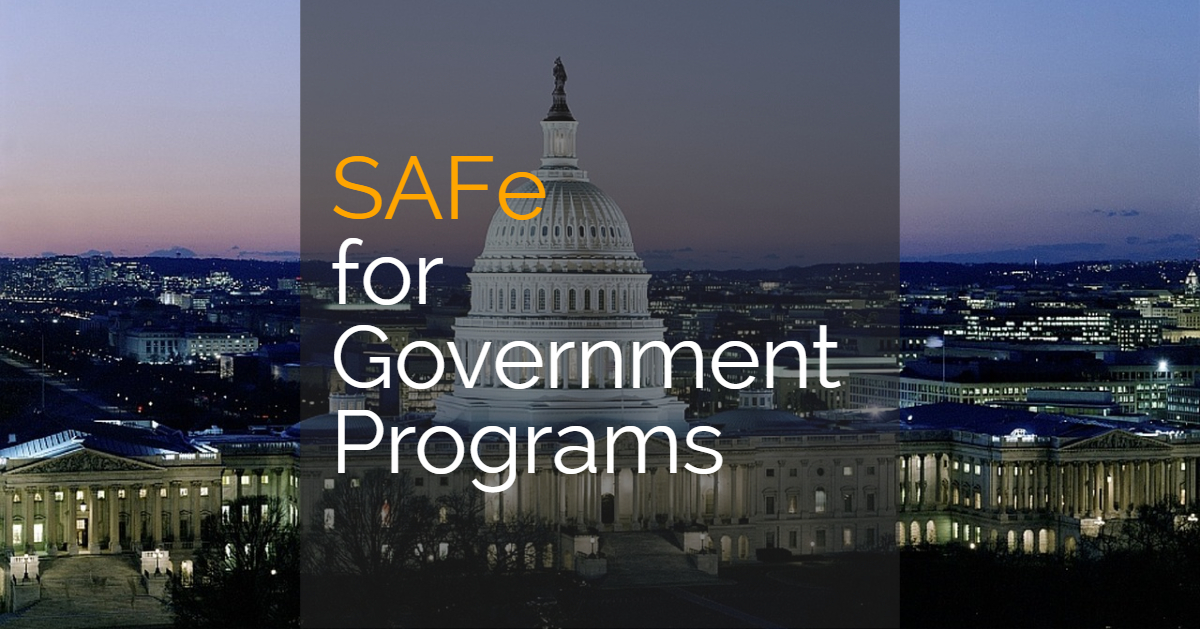 Steve Mayner and I led two sessions on applying Lean-Agile principles and SAFe in a government context at the SAFe Summit and were both surprised at the level of interest and engagement.  We presented a session titled "SAFe for Government Programs" which discussed many of the unique challenges adopting SAFe and its principles within the federal U.S. government and described a path for the government and its agencies to evolve towards Lean-Agile practices and SAFe. We also facilitated a lean coffee session the following morning over breakfast.
While government is far from a mainstream topic at agile conferences, we were delighted to have a large crowd at our Wednesday session.  We have been using the figure below to characterize government challenges from two critical dimensions – governance and contracts.  For each dimension, we contrast a traditional approach with the corresponding agile approach, and then provide specific guidance attendees can apply (e.g., TechFAR Handbook and PARCA's Agile Program Management and EVM Guide) based on the quadrant they currently find themselves.
This pictorial representation also resonated with folks outside our federal U.S. government target audience.  Attendees from several other countries, as well as U.S. states, mentioned our examples and scenarios also applied to them.  Their only significant change would be to replace our U.S. Federal guidance with something from their context.  We also had several attendees from the commercial sector approach us and describe how that graphic fits their situation.  Yet more feedback that the principles to help improvement apply across contexts and that these solutions "are universal in nature", to quote Mr. Deming.
The following morning, our lean coffee had well more than 50 participants!  While we thought about renaming it a "Mass Coffee", we enjoyed the strong interest in SAFe and government.  Think about this for a minute.  Well more than 50 people attending a traditional agile conference decided to join an open session on government at 7:30 AM.  Wow!!  We received some excellent ideas from the lean coffee.  But my largest takeaway from the SAFe Summit was the significant interest in a government context for lean-agile principles and SAFe.
I am excited to work with Steve and the team at Scaled Agile to help our colleagues in government apply lean-agile principles at scale. Scaled Agile recent announced a SAFe for Government class and we believe this class is an importing starting point for those colleagues to adopt SAFe in their context. Learn more from the webcast that Steve and I co-present: SAFe for Government Programs.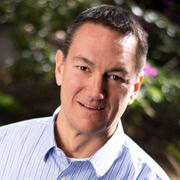 Harry Koehnemann, Ph.D., formerly 321 Gang's Director of Technology is a SAFe Fellow as well as a recognized contributor to SAFe 4.0, Harry consults closely with organizations and helps them to significantly improve their engineering outcomes. He played a key role in the development of SAFe 4.0 for application to Lean systems engineering. More recently, he has worked with Scaled Agile on toolkits and white papers to provide practitioners with guidance on hardware and compliance concerns when adopting SAFe.
Harry began his career at Intel Corporation where he supported operating systems and compilers, and he spent the dot-com bubble at a still-successful Internet start-up. As employee #4, Harry developed Java web applications using agile practices.
Since 2004, Harry has worked for organizations in a wide variety of industries including aerospace, defense, automotive, medical device, and consumer electronics. He has focused on leading these organizations to adopt better engineering practices to improve their efficiency, productivity, and product quality.
The Future is Now
We have helped our clients: 
Increase productivity by 25-75%

Reduce development costs by 50-60%

Accelerate time to market by 20-40%