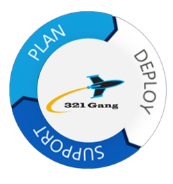 We help implement compliant, traceable solutions that manage a wide range of requirements to achieve faster deployment.
Whether you already have an implementation in mind or are just getting started, our technology experts focus on your business goals and desired outcomes first.
Not sure where to start? We'll work with you to design and implement the right solution for your team.
321 Gang, Inc.
14362 North FLW
Suite 1000
Scottsdale, AZ 85260

+1 (877) 820-0888
Let us help you determine which SodiusWillert solution best fits your business and technical needs
Please complete the contact form and a representative will make contact with you within 48 hours.