GitLab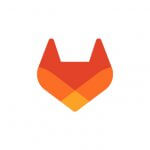 With Built-in Security, Move Forward, Faster

Protect the Integrity of Your Software Supply Chain

---
Integrating security into your DevOps lifecycle shouldn't be a challenge. You want

security that's built in out-of-the-box, giving you the visibility and control

necessary to protect the integrity of your software.

 
You need a way to simplify DevSecOps
GitLab is known for industry-leading Source Code Management (SCM) and Continuous Integration (CI). Developers want to use GitLab because the DevSecOps platform makes it easy to include security at the onset of your project through to delivery. Focus on apps, not tool maintenance, while improving collaboration and transparency for one predictable cost.
Using the GitLab DevSecOps platform with security built in, gives you features like:
Application security testing and remediation. With every code commit, get actionable vulnerability findings to developers while helping security pros manage remaining vulnerabilities through resolution.
Cloud Native Application Protection. Monitor and protect your deployed applications.
Policy Compliance and Auditability. With this platform you'll have a single source of truth. Using MR approvals and end-to-end transparency you can see who changed what, when, and where, along with a compliance dashboard and common controls to help you meet your compliance needs.
DevSecOps Platform. Security is more than a product feature of the GitLab software. It's the company's mission to be the most transparent Security organization in the world, while leading the industry in security and privacy best practices, regulatory compliance, and results.
GitLab@321gang.com