Rockwell Automation's Lean Portfolio Transformation with Jira Align | Tips & Tricks with an SPCT
August 3, 2021 @ 10:00 am

-

11:00 am

PDT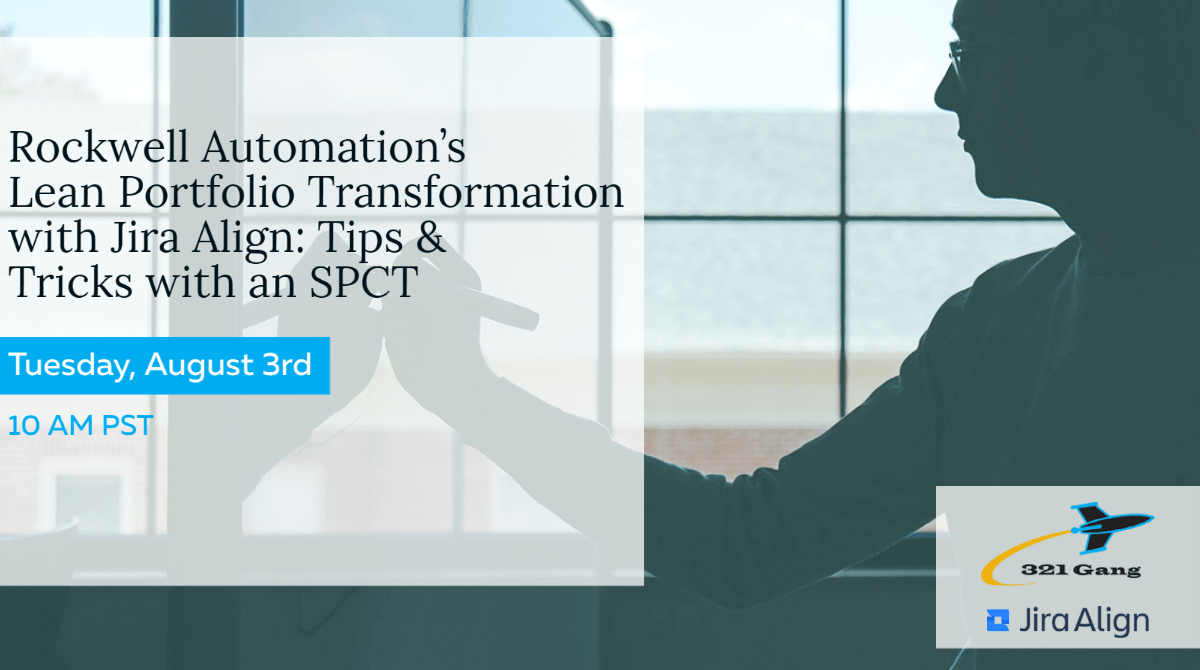 Webinar Description:
Many organizations are looking to apply Lean Portfolio Management (LPM) techniques as their organizations adopt the Scaled Agile Framework or SAFe (or other enterprise agile methodology). The LPM approach shifts leadership focus away from outputs and towards measurement based on value-based outcomes. This is achieved by aligning portfolio/business strategy with product development through the application of systems thinking, as well as lean approaches to funding, portfolio operations and governance. Learn more: Leading a Lean Portfolio eBook.
Duane Bushman is an SPC Trainer (SPCT) and Lean Agile Coach at Rockwell Automation. He'll take you through the trials and triumphs of helping an important portfolio team, responsible for one of this industrial automation's largest business units, adopt a more lean/agile mindset in how it reviews, approves, initiates and tracks strategic initiatives. Fundamentally a change in culture, the concurrent adoption of Atlassian's Jira Align (which was already being used at the ART/program level) helped this executive team visualize the changes they were making and track their prioritized portfolio epics across teams and through time, ultimately helping them make value-based decisions in near-real time about whether to persevere, pivot or punt on any given initiative.
Register here