Establish a Digital Value Stream Using IBM Engineering Lifecycle Management & IBM UrbanCode Velocity
May 19, 2022 @ 10:00 am
PDT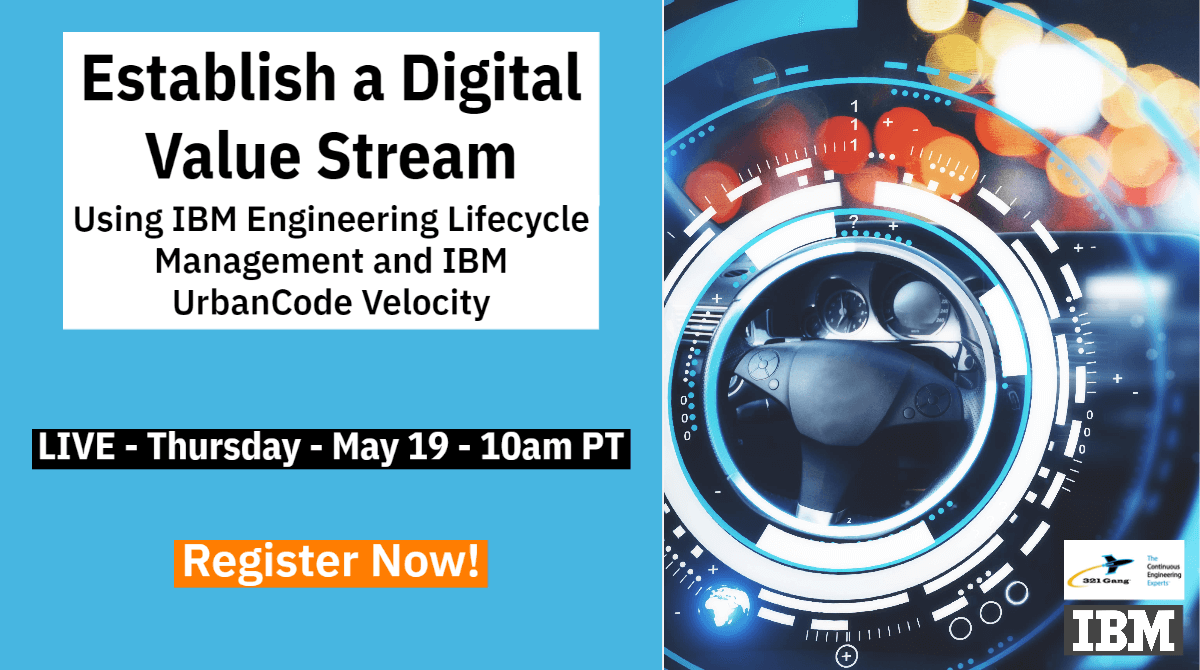 As businesses reinvent themselves to navigate market needs and disruptions, they are required to minimize bottlenecks and reduce waste as information passes through different levels of the organization. This requires more than agile planning and/or DevOps. To be effective and efficient, organizations need to combine agile planning and lean DevOps into a flow-based, value delivery model.
Join us as we discuss how organizations create end-to-end tool chains to optimize value streams by integrating, orchestrating and visualizing along the value stream to increase efficiency and effectiveness using IBM Engineering Lifecycle Management and IBM UrbanCode. 
Presented by Bhawana Gupta and Osman Buruca.
Register here