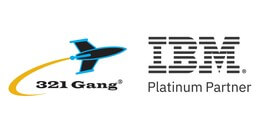 Small Business Healthcare Company Case Study
This case study of a small business healthcare company is based on a May 2023 survey of 321 Gang customers by TechValidate, a 3rd-party research service. The profiled company asked to have their name blinded to protect their confidentiality.
"Traceability is absolutely critical to our solutions, quality, and compliance. Being able to trace up and down and across to ensure all features are derived to features that are then tied to testing, ensuring we don't miss adding features/safety mitigations and that we test all aspects of the design is critical. DOORs is the critical tool we have to determine if we have any gaps. Essential."
"Other vendors seem to only be interested in providing support on the initial purchase and around the renewal times. 321 Gang has kept me up to date throughout the year, given me lead time, and been very responsive regardless of location in the cycle to any assistance we needed to support our move timelines and any issues with our license servers."
"We'd be lost without 321 Gang. Always a positive can-do attitude and willingness to work with us where ever we were at in our funding and ability regardless of the smaller size of our business."
What challenges were you experiencing with your previous solution before switching to IBM Rational/Engineering tools using 321 Gang?
Poor traceability between tools
Fragmented information
Inefficient collaboration
Lack of project visibility
Which IBM Rational/Engineering solutions has your organization been using?
IBM DOORS
Rational Publishing Engine
What are your most important service needs when using 321 Gang services for IBM Rational/Engineering solutions?
Installation
Mentoring
Navigating IBM support
The surveyed company achieved the following results with 321 Gang:
What were the most valuable aspects/features of IBM Rational/Engineering solutions in your decision to choose these products over other solutions?
Partner support from 321 Gang
Traceability
What benefits have you experienced after using IBM Rational/Engineering solutions?
Improved productivity
Improved quality
Better decision-making
Improvements realized after using IBM Rational/Engineering solutions:
Improved efficiency: 25-49%
Improved quality: 25-49%
Reduced costs: 25-49%
Better decision-making: 25-49%
Better team collaboration: 25-49%
IBM Rational/Engineering on the following capabilities compared to other vendors/solutions:
Customer support: Superior
Traceability and reporting: Superior
Confirmed that when looking to purchase licenses or get consulting support for IBM Rational/Engineering products, they are extremely likely to consider 321 Gang first.
Company Profile
The company featured in this case study asked to have its name publicly blinded because publicly endorsing vendors is against their policies.
TechValidate stands behind the authenticity of this data.
Company Size:
Small Business
Industry:
Healthcare
About 321 Gang
For over 17 years, 321 Gang has helped organizations improve their ability to design and develop Systems and Software in highly-regulated industries in order to achieve better business outcomes.
Source: TechValidate survey of a Small Business Healthcare Company