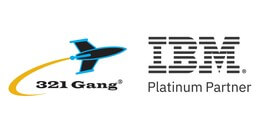 Large Enterprise Industrial Manufacturing Company Case Study
This case study of a large enterprise industrial manufacturing company is based on an April 2023 survey of 321 Gang customers by TechValidate, a 3rd-party research service. The profiled company asked to have their name blinded to protect their confidentiality.
"321 Gang has been invaluable in making DOORS Next the success that it is so far. We have more to do, but so far so good."
"321 Gang is a long-time consultant for us over many years and many different applications. Not just DOORS Next."
What challenges were you experiencing with your previous solution before switching to IBM Rational/Engineering tools using 321 Gang?
Poor traceability between tools
Inefficient collaboration
Difficulty meeting compliance and regulatory reporting needs
Didn't include all the functions/features we wanted
Which IBM Rational/Engineering solutions has your organization been using?
What are your most important service needs when using 321 Gang services for IBM Rational/Engineering solutions?
The surveyed company achieved the following results with 321 Gang:
What were the most valuable aspects/features of IBM Rational/Engineering solutions in your decision to choose these products over other solutions?
End-to-end engineering management
Traceability
Compliance and regulatory reporting capabilities
Partner support from 321 Gang
IBM Rational/Engineering on the following capabilities compared to other vendors/solutions:
Complete end-to-end solution: Better
Compatibility with other tools: Better
Integration: Better
Traceability and reporting: Better
Comprehensive features: Better
Scalability and flexibility: Better
Confirmed that when looking to purchase licenses or get consulting support for IBM Rational/Engineering products, they are very likely to consider 321 Gang first.
Company Profile
The company featured in this case study asked to have its name publicly blinded because publicly endorsing vendors is against their policies.
TechValidate stands behind the authenticity of this data.
Company Size:
Large Enterprise
Industry:
Industrial Manufacturing
About 321 Gang
For over 17 years, 321 Gang has helped organizations improve their ability to design and develop Systems and Software in highly-regulated industries in order to achieve better business outcomes.
Source: TechValidate survey of a Large Enterprise Industrial Manufacturing