Welcome to our November Newsletter!
Congratulations to IBM Champion, SodiusWillert's Walter van der Heiden. Walter is recognized as an innovative thought leader in the technical community who has demonstrated exceptional expertise and contribution in helping others derive greater value from IBM software, solutions, and services.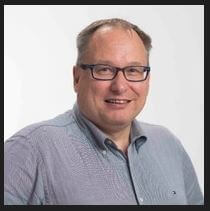 An IBM Champion is a non-IBMer IT professional, business leader, developer, or educator who influences and mentors others through blogging, speaking at conferences, moderating forums, leading user groups, and authoring books or articles. Go Walter!
Partner News and Announcements
SodiusWillert
Edit, compile, execute, and debug scripts with DXL Editor Pro!
Overcome the limitations of the DOORS native editor with SodiusWillert DXL Editor Pro. Offering unmatched features to facilitate developers' lives with turbo editing for your DOORS database.
pure::variants
Combining an Automotive Software Platform and Variant Management to Significantly Improve Reuse READ
Global market leader relies on pure-systems' solution for parameter management! pure::variants accelerates product development at PALFINGER READ HERE
Planview
Enterprises today deal with constant change – from competitors launching new products to customers demanding different products and services to the introduction of disruptive startups in their space. To survive in this fast-paced environment, organizations need alignment across the portfolio – they need a Lean-Agile way to plan, fund, and execute work. Enter: Lean Portfolio Management. LEAN PORTFOLIO MANAGEMENT: HOW TO GET STARTED
GitLab
Check out this recent blog post from our friends at GitLab where they provide the What, Why and How to migrate to GitLab. There's also a link to the Lockheed Martin case study where they retired thousands of Jenkins servers to reap the many benefits. Yes, as the blog post says this can be a daunting transition but well worth the investment if you can deliver to your customers weekly vs monthly like Lockheed Martin does.
The end-of-life date for Atlassian Server is fast approaching. If your software development workflows rely on on-premises deployments of Atlassian Server products such as Bitbucket Server for source code management, Bamboo Server for CI/CD, or Jira Server for Agile Planning, you're faced with a choice. Click here to find out more…
Jira Align
Atlassian presents: Unleash! The biggest agile & DevOps event of the year – December 11-12.
Explore how to tackle your biggest challenges with hands-on demos, real-life customer stories, and peer-to-peer connections. REGISTER
Atlassian Team'24 Call for Speakers is OPEN! Do you have a compelling technical use case, product tips and tricks, industry expertise, or another idea you want to share? Now's your chance! Submissions due by Dec. 1
IBM
We are excited to announce the new release of IBM Engineering Lifecycle Management 7.0.3 version that builds on more than a decade of industry leadership, bringing new capabilities and efficiencies that empower engineering professionals to deliver high-quality complex systems and software on time. See HERE.
Apptio
IBM Completes Acquisition of Apptio Inc.
With close of transaction, immediate synergies to be driven with IBM's IT Automation Portfolio HERE
Industry-Related News
Thank you for reading our November Newsletter!
Follow us on LinkedIn, YouTube, X (Twitter) and Facebook
Click here to be added to our Newsletter mailing list.