Welcome to our July Newsletter!
We would like to introduce our newest team member: Mark Hilgeman.
It is with great pleasure that we introduce a valuable addition to our growing 321 Gang family – Mark Hilgeman has joined us as our first Client Success Manager. Mark brings a wealth of experience, expertise, and enthusiasm to our organization. He's spent his career in software systems and technology and is a great fit for 321 Gang's focus on helping our clients accelerate the engineering and development of large engineered systems.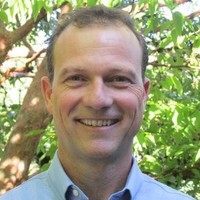 In his new role, Mark will be working with you, our valued clients, to ensure you are getting the value you expect from 321 Gang. He is excited to bring his expertise to the table and work alongside our talented team members at 321 Gang to achieve our shared goals.
Please join us in extending a warm welcome to Mark. You can reach him directly at mark@321gang.com, 928-714-6352, and don't forget to connect with him on LinkedIn at https://www.linkedin.com/in/hilge/
Partner News and Announcements
pure::variants
If you are attending the INCOSE International Symposium in Honolulu, please stop by and see our partner pure-systems in booth #17 to learn about their Product Line Engineering solution, pure::variants.
Product Line Engineering (PLE) — Many organizations have yet to adopt it despite the significant benefits. Why not? Read about it HERE.
Harnessing the Power of Product Line Engineering: Real-Life Success Stories Read Blog
To take a short quiz to assess Product Line Engineering's fit for your organization visit – QUIZ
Planview
Planview offers solutions for project and portfolio management and collaborative work management. The platform supports strategic planning, portfolio optimization, demand management, capacity planning, and agile methodologies.
If you are interested in learning more about Planview solutions and how 321 Gang can help, contact us at info@321gang.com.
GitLab
321 Gang was among the select group of GitLab partners that was invited to the GitLab Partner Summit in New York City in June. The 321 Gang team was thrilled to participate in this event, eagerly looking forward to gaining insights into the latest developments in DevSecOps and GitLab's future plans.
Throughout the summit, we heard from numerous GitLab executives, who provided valuable perspectives on industry trends, sales and marketing strategies, customer support, and technical implementation activities. Additionally, the occasion presented ample networking opportunities, enabling us to engage with fellow partners and gain valuable knowledge from their experiences with GitLab.
Armed with the knowledge acquired at the summit, we are enthusiastic about implementing improvements to our own GitLab practices, thereby enhancing our ability to serve our clients effectively.
We would like to thank GitLab for extending the invitation to the Partner Summit. We look forward to future events where we can continue to deepen our knowledge and leverage our learnings to enhance our DevSecOps practices and contribute to our client's success in achieving their business objectives.
GitLab was named a Leader in the 2023 Gartner Magic Quadrant for DevOps Platforms! Read HERE
Read our BLOG Overcoming cultural challenges when adopting DevSecOps
More reading!!! BLOG DevOps vs DevSecOps?
Jira Align
Choosing the right solution for each stage of the Agile journey is crucial for the successful adoption and scaling of Agile practices within an organization.
By considering the specific needs and goals at each level — team, program, and portfolio — organizations can select the tools and technologies that best support their Agile initiatives.
READ the BLOG to learn more.
IBM
Read our new Case Stories from Wabtec, General Dynamics, Nippon Seiki International and more!
Hey! You got chocolate in my peanut butter! You got peanut butter on my chocolate! Or How IBM ELM and GitLab work together.
Scaled Agile, Inc
The Honeywell MVCS team reduced cycle time by 50% and costs by 30% by successfully applying pure::variants Product Line Engineering, IBM ELM, and the Scaled Agile Framework (SAFe). Check it out!
Are you attending the SAFe Summit in Nashville next month? The Summit will feature keynotes, technical talks, customer stories, exhibits, and various networking opportunities.
Industry-Related News
Optimizing Safety and Quality in Public Infrastructure Development with IBM ELM HERE
GitLab named Leader in The Forrester Wave Integrated Software Delivery Platforms 2023! Read the Report HERE
Thank you for reading our July Newsletter!
Follow us on LinkedIn, YouTube, Twitter and Facebook