Overview
This two-day interactive workshop begins with the principles of SAFe, Lean thinking tools, Agile development practices at scale, and an overview of the Scaled Agile Framework. Teams will then learn the Product Manager and Product Owner roles in the enterprise, how to manage the enterprise backlog, delivering features, agile requirements, the events within SAFe, and finally, stakeholder management. At the end of this workshop, attendees will have the tools and knowledge they need to write Epics, Features, and User Stories within the Scaled Agile Framework, and have a solid foundation on how to manage programs in the Lean-Agile Enterprise. 321 Gang will provide this training with an emphasis on software and systems engineering, often referred to as Lean Systems Engineering (LSE), and will discuss the integration of non-software teams such as hardware and mechanical with the software teams for a cohesive solution development strategy.
Length
Two Days 8:30am-6pm, local time
Objectives
Your team will learn:
Product Manager and Product Owner roles in the enterprise
Enterprise Backlog Management
Delivering Features in the Enterprise
Agile Software Requirements
SAFe events and process
Stakeholder Management
Certification
Students will earn a SAFe® Product Manager-Product Owner (SPMPO) certification upon successfully completing this course and a written exam.
Audience
Attendees typically include Product Owners, Product Managers, managers, consultants, Lean-Agile leaders, and Agile change agents.
Instructor
Doug Stewart – Director of Services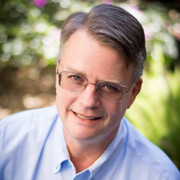 Doug Stewart, Director of Services at 321 Gang, is a SAFe® Program Consultant (SPC), a Certified ScrumMaster®, a certified Tasktop Consultant, and he is certified in Lean Six-Sigma.
Doug has a passion for Software Development and Software Development Process Improvement. Doug's first job was to automate the calculations for the calculus associated with noise levels in enclosures like truck and auto cabs. Recently, Doug has been working as an Agile Coach working with industry thought-leaders to help organizations achieve business agility through better software processes and tools. Combining SAFe with more than 25 years of IBM Rational tool experience gives a complete set of capabilities to help customers address their enterprise-level systems and software development needs.
Class Location
TBD
Albany, NY
Price
$795 per student. Early bird, volume, and corporate discounts may apply.
Refund Policy
Request More Information
Have a question? Send us a message using the form below or call us at
+1 (877) 820-0888
Scaled Agile Framework® and SAFe® are trademarks of Scaled Agile, Inc. | All rights reserved. | Copyright © 2017 Scaled Agile, Inc. | Used with permission.