Overview
This course teaches the Lean-Agile Principles and practices of SAFe. You'll learn how to execute and release value through Agile Release Trains, how to build an Agile Portfolio, and how to lead a Lean-Agile enterprise.Targeted towards the lean-agile leaders in your organization, attendees typically include executives, managers, consultants, Lean-Agile Leaders, and and other Agile change agents.
Length
Two Days 8:30am-6:00pm, local time
Course Curriculum
Day 1
Introducing the Scaled Agile Framework
Embracing Lean and Agile Values
Understanding SAFe Principles
Implementing the Agile Release Train
Day 2
Experiencing PI Planning
Executing and Releasing Value
Building an Agile Portfolio
Leading the Lean-Agile Enterprise
Certification
Students may earn a SAFe Agilist (SA) Certification upon successfully completing this course and a written exam.
Attendees may be eligible to apply for PDUs toward continuing education requirements with the Project Management Institute (PMI) for PMP or PMI-ACP certifications
Attendees may be eligible to apply SEUs under category C, toward earning or renewing their CSP through Scrum Alliance
Audience
Attendees typically include executives, managers, consultants, Lean-Agile leaders, and Agile change agents.
Instructor
Harry Koehnemann – Director of Technology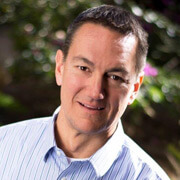 Harry Koehnemann, Ph.D., 321 Gang's Director of Technology is a SAFe Fellow as well as a recognized contributor to SAFe for Lean Software & Systems v4, Harry consults closely with organizations and helps them to significantly improve their engineering outcomes. He played a key role in the development of SAFe 4 for application to Lean systems engineering. More recently, he has worked with Scaled Agile on toolkits and white papers to provide practitioners with guidance on hardware and compliance concerns when adopting SAFe.
Harry began his career at Intel
Corporation where he supported operating systems and compilers, and he spent the dot-com bubble at a still-successful Internet start-up. As employee #4, Harry developed Java web applications using agile practices.
Since 2004, Harry has worked for organizations in a wide variety of industries including aerospace, defense, automotive, medical device, and consumer electronics. He has focused on leading these organizations to adopt better engineering practices to improve their efficiency, productivity, and product quality.
Class Location
2929 N Central Ave
Phoenix, AZ
Price
Course Fee $795 per person (early bird, quantity, and corporate discounts may apply)
Refund Policy
Request More Information
Have a question? Send us a message using the form below or call us at
+1 (877) 820-0888
Scaled Agile Framework® and SAFe® are trademarks of Scaled Agile, Inc. | All rights reserved. | Copyright © 2017 Scaled Agile, Inc. | Used with permission.