Overview
In this two-day course, attendees will gain an understanding of the role of a Scrum Master in a SAFe enterprise. Unlike traditional Scrum Master training that focuses on the fundamentals of team-level Scrum, the SAFe Scrum Master course explores the role of the Scrum Master in the context of the entire enterprise, and prepares attendees to successfully plan and execute the Program Increment (PI), the primary enabler of alignment throughout all levels of a SAFe organization. This includes learning the key components of Agile at scale development, how Scrum is facilitated throughout the enterprise, and how to execute Iteration Planning.
Attendees will also discover how to build high performing Agile teams by becoming a servant leader and coach, and how to coach those teams to deliver the maximum business value at scale. SAFe 4 Scrum Master (SSM) certification signifies that people are prepared to perform the role of Scrum Master in a SAFe environment, increasing their value to teams and organizations that are implementing SAFe.
Length
Two Days 8:30am-6pm, local time
Objectives
After this course, you should be able to:
Describe Scrum in a SAFe enterprise
Facilitate Scrum events
Facilitate effective Iteration execution
Support effective Program Increment execution
Support relentless improvement
Coach Agile teams for maximum business results
Support DevOps and Continuous Engineering implementations
Certification
Attending this course prepares you to take the SAFe 4 Scrum Master exam in order to receive the SAFe Scrum Master (SSM) certification.
Audience
Intended for people new to the role of the Scrum Master, or people wanting to better understand the role and how it fits in a SAFe enterprise, attendees typically include:
New Scrum Masters who need to perform the role
Existing Scrum Masters who would like to understand their role in the context of a SAFe enterprise
Team Leads who want to understand the Scrum Master role
SAFe Release Train Engineers who want to coach Scrum Masters on their role
Instructor
Doug Stewart – Director of Services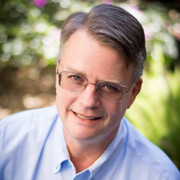 Doug Stewart, Director of Services at 321 Gang, is a SAFe® Program Consultant (SPC4), a Certified ScrumMaster®, a certified Tasktop Consultant, and he is certified in Lean Six-Sigma.
Doug has a passion for Software Development and Software Development Process Improvement. Doug's first job was to automate the calculations for the calculus associated with noise levels in enclosures like truck and auto cabs. Recently, Doug has been working as an Agile Coach working with industry thought-leaders to help organizations achieve business agility through better software processes and tools. Combining SAFe with more than 25 years of IBM Rational tool experience gives a complete set of capabilities to help customers address their enterprise-level systems and software development needs.
Class Location
Hub 925 Dr. Phillips
7594 W. Sand Lake Road
Orlando, FL — 32819
In Plaza Venezia, Upstairs from Starbucks 
Price
$795 per student (early bird, quantity, and corporate discounts may apply)
Refund Policy
Request More Information
Have a question? Send us a message using the form below or call us at
+1 (877) 820-0888