Overview
This course teaches the Lean-Agile Principles and practices of SAFe. You'll learn how to execute and release value through Agile Release Trains, how to build an Agile Portfolio, and how to lead a Lean-Agile enterprise.
Targeted towards the lean-agile leaders in your organization, attendees typically include executives, managers, consultants, Lean-Agile Leaders, and and other Agile change agents.
Length
Two Days 8:30am-6pm, local time
Course Curriculum
Day 1
Introducing the Scaled Agile Framework
Embracing a Lean-Agile Mindset
Understanding SAFe Principles
Experiencing PI Planning
Day 2
Exploring, Executing and Releasing Value
Leading a Lean-Agile Enterprise
Empowering a Lean Portfolio
Building Large Solutions
Certification
Students may earn a SAFe Agilist (SA) Certification upon successfully completing this course and a written exam.
Attendees may be eligible to apply for PDUs toward continuing education requirements with the Project Management Institute (PMI) for PMP or PMI-ACP certifications
Attendees may be eligible to apply SEUs under category C, toward earning or renewing their CSP through Scrum Alliance
Audience
Attendees typically include executives, managers, consultants, Lean-Agile leaders, and Agile change agents.
Instructor
Doug Stewart – Director of Services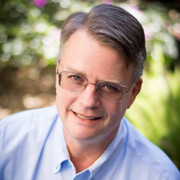 Doug Stewart, Director of Services at 321 Gang, is a SAFe® Program Consultant (SPC), a Certified ScrumMaster®, a certified Tasktop Consultant, and he is certified in Lean Six-Sigma.
Doug has a passion for Software Development and Software Development Process Improvement. Doug's first job was to automate the calculations for the calculus associated with noise levels in enclosures like truck and auto cabs. Recently, Doug has been working as an Agile Coach working with industry thought-leaders to help organizations achieve business agility through better software processes and tools. Combining SAFe with more than 25 years of IBM Rational tool experience gives a complete set of capabilities to help customers address their enterprise-level systems and software development needs.
Class Location
Hub 925 Dr. Phillips
7594 W. Sand Lake Road
Orlando, FL — 32819
In Plaza Venezia, Upstairs from Starbucks 
Price
Course Fee $995 per person (10% discount for early bird registrations)
Refund Policy
Request More Information
Have a question? Send us a message using the form below or call us at
+1 (877) 820-0888