Overview
In this two-day course, you'll gain an understanding of the role of Scrum Master in a SAFe enterprise. Unlike traditional Scrum Master training that focuses on the fundamentals of team-level Scrum, the SAFe 4.0 Scrum Master course explores the role of Scrum in the context of the entire enterprise, and prepares you to successfully plan and execute the Program Increment (PI), the primary enabler of alignment throughout all levels of a SAFe organization. This includes learning the key components of scaled Agile development, how Scrum is facilitated throughout the enterprise, and how to execute iteration planning. You'll also discover how to build high performing Agile teams by becoming a servant leader and coach, and how to coach those teams to deliver the maximum business value that is achievable through SAFe.
The SSM certification signifies that you are prepared to perform the role of Scrum Master in a SAFe environment, increasing your value to teams and organizations that are implementing SAFe.
Length
Two Days 8am-6pm, local time
Objectives
After this course, you should be able to:
Describe Scrum in a SAFe enterprise
Perform the role of the Scrum Master in SAFe
Facilitate Iteration Planning and effective Iteration execution
Support effective Program Increment execution
Build high performing teams by becoming a servant leader and coach
Certification
Attending this course prepares you to take the SAFe 4.0 Scrum Master exam in order to receive the SAFe Scrum Master (SSM) certification.
Audience
Intended for people new to the role of the Scrum Master, or people wanting to better understand the role and how it fits in a SAFe enterprise, attendees typically include:
New or existing Scrum Masters
Team Leads
Release Train Engineers
Instructor
Harry Koehnemann – Director of Technology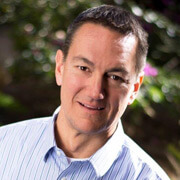 Harry Koehnemann, Ph.D., 321 Gang's Director of Technology is a certified SAFe® Program Consultant Trainer (SPCT) as well as a recognized contributor to SAFe for Lean Software & Systems v4, Harry consults closely with organizations and helps them to significantly improve their engineering outcomes.
Harry began his career at Intel Corporation where he supported operating systems and compilers, and he spent the dot-com bubble at a still-successful Internet start-up. As employee #4, Harry developed Java web applications using agile practices.
Since 2004, Harry has worked for organizations in a wide variety of industries including aerospace, defense, automotive, medical device, and consumer electronics. He has focused on leading these organizations to adopt better engineering practices to improve their efficiency, productivity, and product quality.
Class Location
Location will be provided closer to class start.
Refund Policy
Request More Information
Have a question? Send us a message using the form below or call us at
+1 (877) 820-0888